Take a look around the Museum
The Museum features more than thirty display cases, arranged chronologically and thematically to tell the story of the Regiment and its antecedents, from their inception in 1685 to the present day. The Museum also has an ongoing programme of exhibitions, which will be displayed in its small temporary exhibition area.
Below are some small images of our collection.
Following a major improvement programme, financed by the Heritage Lottery Fund, we hope that the Museum will meet all visitors' expectations; however, we welcome feedback, positive or negative.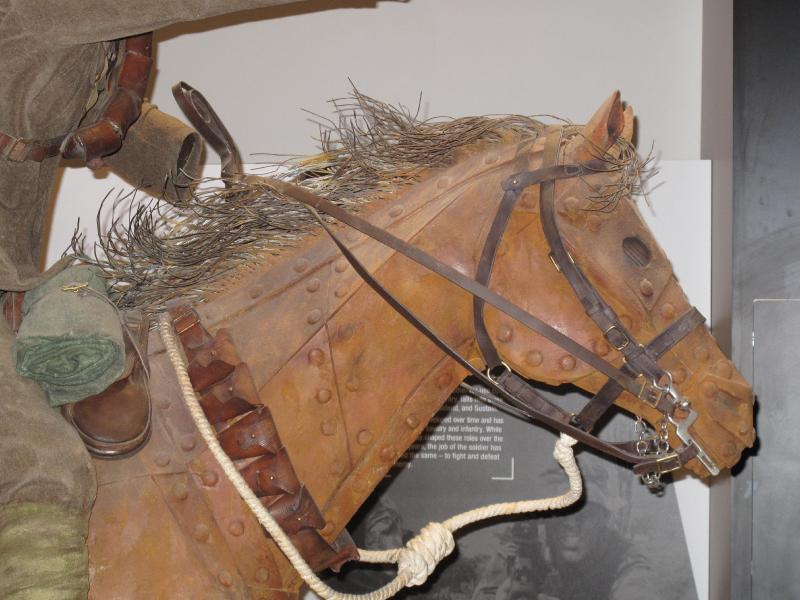 Cavalry Horse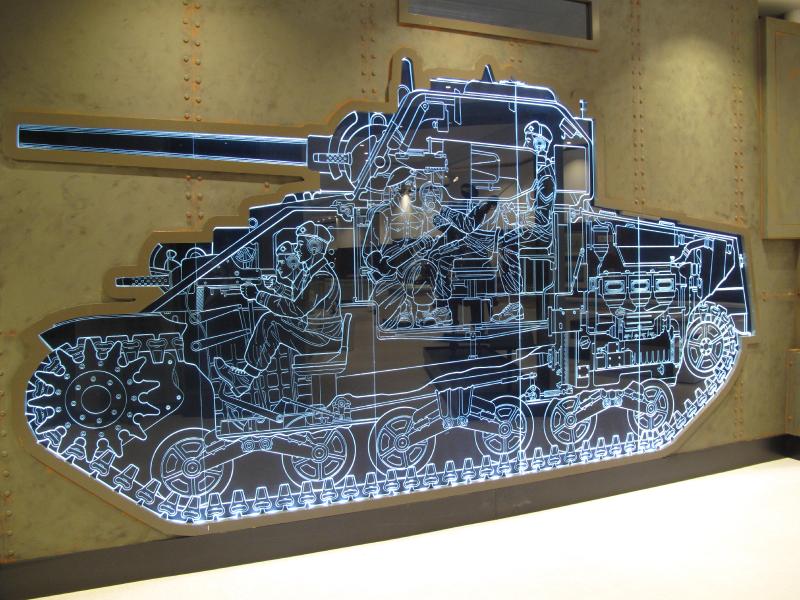 M4A2 Sherman - 95% life-size cutaway diagram.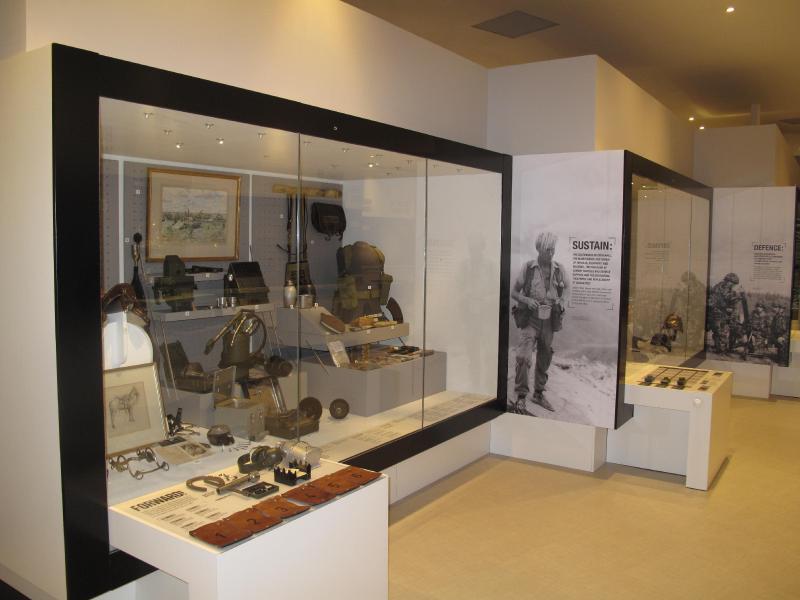 Sustain and Maintain - the art of logistics and support.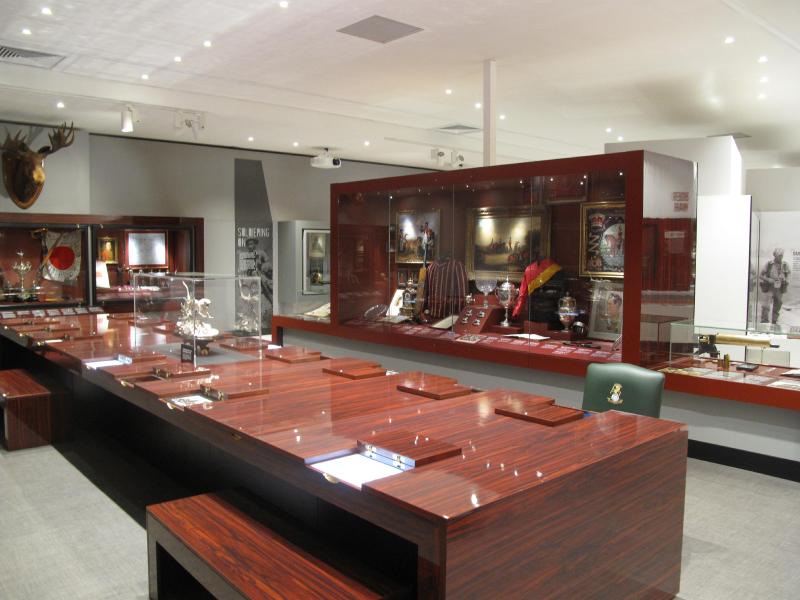 The Mess Table
Audio-visual displays; these total some 14 minutes of footage, with voice-over quoting from soldiers' diaries and testimonials.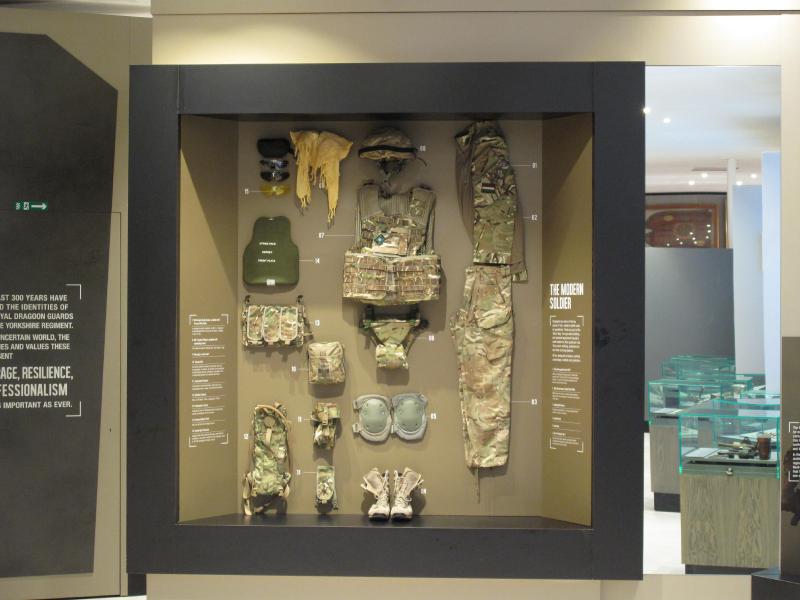 The Modern Soldier's kit.