We are very proud to say that York Army Museum are the winners of 'VISIT YORK TOURISM AWARDS' - Visitors Attraction of the Year (under 50,000) 2018
Where is it?
The Museum is situated on Tower Street, adjacent to Clifford's Tower and the Hilton hotel. It holds a large collection of artefacts relating to The Royal Dragoon Guards, the 4th/7th Royal Dragoon Guards and the 5th Royal Inniskilling Dragoon Guards, plus their antecedent Regiments.
When is it open?
The Museum is open from Tuesday to Saturday. Opening hours:
Tue-Fri 09.30-16.30
Sat 10.00-16.00.
Sun 10.00-16.00
Is it accessible?
The Museum is fully wheelchair accessible; the toilets are designed to accommodate wheelchairs, and a stairlift between the foyer and the Museum (max. weight 185kg/407lbs) will accommodate one person in a wheelchair.
Mobility scooter users will need to send their scooter down on the lift, and then either walk or be lifted down themselves, owing to the lift's maximum weight limit.
For a full summary of the Museum's accessibility features, please click the buttom below: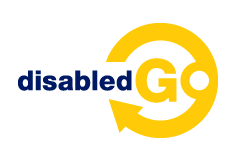 How much is it?
Admission charges are as follows:
• Adults: £5.00 each.
• Children (ages 5-16 yrs): £2.50 each. One child enters free with every fee-paying adult; e.g. a party of two adults, with three children, will pay £4.00 for each adult and child, plus £2.00 for one further child. No child will be admitted to the Museum without an accompanying adult.
• Students: £4.00 each, on provision of valid student ID card, N. U. S. card or similar.
• Concessions (aged 60 or over): £4.00 each.
• Serving British Service personnel Half price.
Members of the Regiment - free.
What about car parking?
Nearby car parks are available at Clifford's Tower (the Castle, opposite the Museum, approx. 1 minute's walk), and St. George's Field (approx. 3-4 minutes' walk). Other car parks are also available in and around York. Please note that both St. George's Field and Castle car parks are Pay & Display. For further information please visit the City of York Council's website.
How do I get there?
* By road: The A1036 and A19 are most convenient for access to the nearby car parks.
* By bus: A park and ride service operates from six locations surrounding the city; these comprise Rawcliffe Bar (to the North-West), Monk's Cross (North-East), Grimston Bar (East), Designer Outlet (South), Askham Bar (South-West), and Poppleton Bar (West). Park and Ride services run into the City Centre at various points. See York Park and Ride for further information.
Buses also run to and from a variety of local towns and cities, including Leeds, Scarborough and Bridlington.
Nation Express coaches run to and from York station.
* By rail: York is served by East Coast Railways, CrossCountry, First TransPennine Express and Northern Rail. York station is approximately 15 minutes' walk from the Museum.
For more information on trains to York visit TransPennine Express, Northern Rail, CrossCountry, East Coast, or National Rail.