Changes to the Motability scheme for disabled drivers
Thu, 16th May, 2013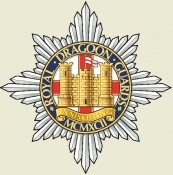 2012 Revised Scheme Guidelines
Summary of revised Scheme guidelines in place

• Car choice: only offer cars up to a maximum Advance Payment of £2,000 (this excludes Wheelchair Accessible Vehicles)

• Nominated drivers: all nominated drivers added after 1 January 2012 should live within five miles of the customer's home

• Young Drivers: under 25s are restricted to cars at ABI Insurance Group 16 or below, and which have a power output of 115bhp or less; nominated drivers aged under 21 must live at the same address as the disabled person

• Scheme abuse: introduced a Statement of Responsibilities which is signed by the customer, nominated drivers and the dealer; we have also increased our capacity to investigate and act on abuse

• Exceptions: All applications considered in relation to a customer's individual requirements and alternative solutions found in line with disability need.



Customer Impact

• 97% of applications in 2012 were for vehicles with an Advance Payment for less than £2,000

• 2.6% of new applications in 2012 were referred due to being outside the five mile rule for named drivers:

- Of these applications, 55% were approved, and a further 28% found an alternative solution

- The remainder were declined.



Location tracking technology

• To ensure that the disabled customer is deriving appropriate benefit from the car, especially in higher risk situations such as care homes

• Fit location trackers to monitor journeys carried out and how often the car travelled to the customer's home

• Pilot in high-risk situations – outside Scheme rules

• Just over 1,000 trackers fitted; not expected to be a large-scale pilot

• Customer feedback in majority of cases is understanding

• In a handful of cases less than 10% of journeys involve the customer's address, and we are investigating these.



Foreign Driving Licenses

• Foreign driving licences mean we are unable to view a driver's full history, leaving us vulnerable to failing to assess full risk

• Since the start of 2013 we will only accept driving licences where we are able to obtain a full history from the issuing agency

• Simplest and quickest for those affected is to obtain a UK driving licence

• Checking all driving licences reduces insurance risks, and protects the Scheme

• Under review following customer feedback; not a requirement where driver is in UK for short time (up to a year)

• Investigation has uncovered cases of non-UK drivers illegally driving on UK roads (e.g. licence has expired).



Personal Independence Payment
Customer Support Proposition
• The reconfiguration of benefits means customers may no longer be able to access the Scheme – a change of situation which they couldn't predict

• Motability would like to support those customers leaving the Scheme to help them through this difficult transition

• Support needs to be balanced, appropriate and sustainable

• We have no role in deciding eligibility for benefits but we can help our affected customers with:

- Delayed hand-back of vehicle

- Advance Payment refunds

- Transitional support payments

- Tailored support for those with adaptations and WAVs

- Opportunity for customer to buy current Scheme vehicle

- Information, advice and signposting

• A key proposal is to provide an information and advice pack to help no-longer-eligible customers explore the alternatives. Financial help towards the purchase of the Motability vehicle, or an alternative, is another possible option

• Customers in employment and in the process of applying to the Government for Access to Work support may be able to purchase their vehicle with help from Access to Work

• Motability also proposes to give additional support to certain groups of customers, including those requiring wheelchair accessible vehicles (WAVs) and adaptations, on a case-by-case basis.



Helpful information

• Motability has no role in the award of Disability Living Allowance (DLA) which is solely the responsibility of the Department for Work and Pensions (DWP)

• The Government plans to replace the Disability Living Allowance (DLA) for all recipients aged 16 to 64 with a new benefit called Personal Independence Payment (PIP). The first assessments for new claimants started with a pilot in April 2013, and this process will roll out nationally from June

• Existing DLA recipients, and therefore potentially Motability customers, will first be re-assessed from October 2013, when assessments begin for customers on fixed term awards. Reassessment for those on lifetime or indefinite awards will begin from October 2015

• Motability customers currently use their Disability Living Allowance to pay for their vehicle leases. Like DLA, PIP will not be means-tested or taxable, and can be paid whether the claimant is working or not

• The Motability Scheme will work with Personal Independence Payments (PIP) in the same way as it does with DLA today

• Regardless of the car a Motability customer drives, the money paid by the DWP is the same. If some customers choose to pay an advance payment for a higher specification vehicle, they fund this themselves.
Questions arising from discussion
Q How is Motability managing the changes as a result of PIP, and possible loss of business?

A It is important to stress that any impact on potential Motability Scheme volumes can only be speculative at this stage. We would like to reassure our customers and colleagues that regardless of any changes due to PIP, the Scheme will continue to operate as a large scale, robust operation, offering outstanding service and choice from a wide range of car dealers and manufacturers at the most affordable levels.

Q How are Motability dealers being kept up to date with PIP changes?

A Motability started briefing its dealer partners about benefit changes at business meetings with around 5,000 dealers in January 2013. Communication and training will continue throughout the year. As changes are confirmed Motability will work with its dealer partners to ensure all relevant information is available.

Q What will the appeal process be for those who lose their Motability car because they have not be awarded PIP?

A Under its operating terms, Motability is unable to supply a vehicle to anyone not in receipt of the qualifying allowance. If someone fails to qualify for PIP, they will be unable to access the Motability scheme. Any appeal against the award of the allowance will be handled by the Department for Work and pensions.

Q Can a customer keep their car for an adjustment period if they lose their allowance?

A Motability is able to allow people who lose their allowance for any reason to keep the car for around a month, to help make alternative arrangements. Customers who bring their car back to the dealer within this timescale could be eligible for a £250 return to dealer payment.

Q When will you be publicising the possible transition support available?

A We will be addressing feedback from the forum event, and our work with customer focus groups and will have a final proposition to share with you as soon as possible..



Actions and next steps

· Motability will keep disability organisations up to date with communications plans to customers regarding PIP. This includes where possible providing the details to event attendees in advance of broader communication, and keeping them abreast of timings of any key announcements

· As the transition support available to customers is finalised, Motability will share this with disability organisations. This communication will take place in a variety of channels where possible including online. Disability organisations will also be alerted as to where they can find out more information, if relevant

· Dealers will continue to be trained and briefed on the roll-out of PIP. Motability and its dealer network are committed to customers experiencing a high standard of service, regardless of their interaction with a dealer being to hand a car back

· Once any transition support package is finalised, Motability will assess and review where required. Any evolutions of the transition support available will be clearly communicated

· In all customer communication, including that via the DWP's mailings to DLA or PIP recipients, Motability will be sensitive to the anticipated anxiety of those affected.